Our mission
With nearly two decades of experience in cyber security, we know a thing or two about protecting your business. We make tailored managed security services affordable and available to organisations of all sizes, through a flexible portfolio of SOC solutions which can be adapted to suit your specific needs. Built on years of knowledge, we've developed our own technology stack, meaning we can quickly react to a rapidly changing security landscape – so you can rest assured your security is in safe hands.
Technology advises, humans decide
Our strength lies in a potent blend of human and machine – combining advanced technology with human intellect to deliver the ultimate defence against security threats. From engineers and analysts, to consultants and threat hunters – our team of experts are crucial to everything that we do. Always watching, always innovating, always learning – we never stand still. This way, we stay one step ahead of threats, whilst evolving your security services as your business matures.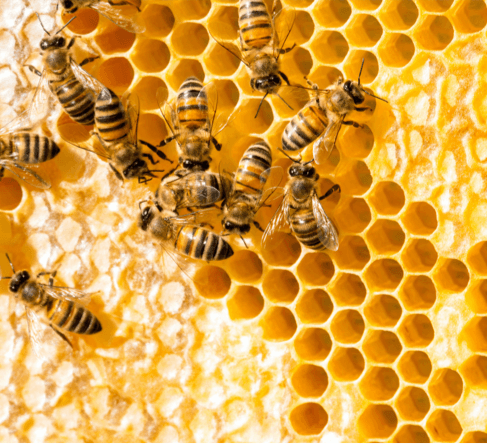 Depth of knowledge with over 18 years experience
Industry pedigree with over 110 projects delivered successfully
Tailored processes align with how your IT functions work
24x7x365 UK Security Operations Centre with ISO 27001:2013 and CE+ accreditations
Powerful combination of automation, human intellect and Gartner-identified award-winning products
Our SC and Police NPPV3 cleared SOC analysts work as an extension of your team
Ultimate integration flexibility and future-proofing with Roll Out Roll In (RORI)
Bespoke and evolutionary Key Risk Indicator reporting – 'Metrics that Matter'
Early warning systems mean we look-ahead and prevent ahead of impact
2004
Company founded focused on Arcsight SIEM (Security Information and Event Management) technology
2005
Focus on Enterprise sector winning global contract for BP
2006
Developed into an international finance client base focus including Barclays Group, Investors, Wealth, Capital alongside Dutch, Russian and British finance houses
2007
Devised and commercialised Z-SIEM – a lightweight implementation methodology for PS-driven project rollouts
2008
Market expansion directly supporting numerous Gartner-identified SIEM vendors as go-to partner across European and Asian projects using Z-SIEM
2009
Recognised as Intellitactics Western European Partner of the Year
2010
Recruitment of NED, advisors to plan transition post market research and development
2011
Appointment of Advisory Board of practicing IT leaders in mid-market for guidance and market research for an outcome-based security monitoring and incident response services
2012
Business transformation to a SOC-driven MSSP for the mid-market
2014
Design and productisation of own IP and services portfolio – highly integrated
2015
Identification of strategic reseller partner base
2016
Appointment of TechData (Avnet) as distribution partner
2017
Secured accreditation to international security management standard ISO27001
2018
Launch of enhanced services portifolio and achieved NPPv3 and SC clearances for all SOC Analysts
2019
Continued major service enhancements – SOC-in-a-BOX
2020
COVID-19 – launch of home-based protection and monitoring service – HomeWatch: Guard
2021
Services portfolio enhancements and brand development. Achieved Cyber Essentials+.
The ultimate results-driven cyber assurance 
TruTrust© ensures true 24×7 protection that delivers unmatched threat detection and resolution, giving you unrelenting cyber assurance.
See TruTrust© 
Get started
We're ready to join you wherever you are on your security journey – to help solve your challenges and provide peace of mind. Not sure where to start? Use our SOC Selector or Cyber Incident Calculator to identify your security needs and budget. Or simply get in touch with a security expert.
Get in touch